Easily Rent Musical Instruments at MIR MUSIC!
503-693-0434
An Affordable Option
Renting is an easy, affordable way to get started before investing in your own instrument. We offer a variety of instruments in our "Rent" and "Rent-to-Own" programs. Plus there's an even better option with a Purchase Contract. Call or stop in for details!
Basic Rental Information
INSURANCE
We do not charge for insurance since we have a an expert repair tech on staff. In the event of damage as a result of mistreatment, you will be required to have repairs done through us at a special renters price (a fraction of regular priced repairs.) Insurance against loss or theft can be covered by renter's or homeowner's insurance.
MAINTENANCE
Routine maintenance including adjustments, minor tuneups and cleaning are included when needed but strings or bows (re-hairs) are not included.
RENT-TO-OWN
While you are not required to Rent-To-Own, it is a nice benefit and is most beneficial near the maximum months allowed.
Renters are allotted certain amounts of rental payments* to be used towards the purchase of new instruments at retail price,
depending on the instrument.
*See clerks for details and exclusions.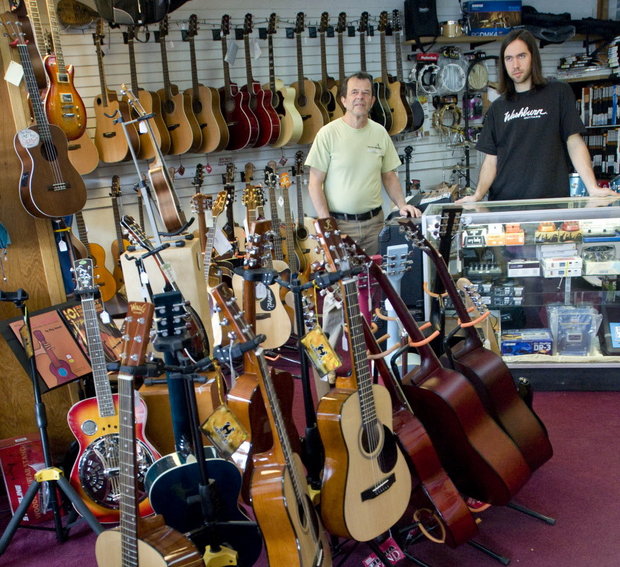 Rental Terms
First three monthly payments are due at time of rental and payments are then paid monthly.
The first payments are not refundable or pro-ratable, but you can return the instrument at any time.
Any fees or damages discovered at time of return are due at time of return, no exceptions.
3 months paid up front, month-to-month after that.
• Auto Pay – This is no longer provided by us but most Banks now offer auto payments through your account
• In-Store – Visit us and make your payment with cash, check, debit card, or credit card.
Don't Be Shy. Get In Touch.