Band / Orchestra / Guitars
Restorative Band Instrument Repair
Restore your damaged instruments with band instrument repair from our store in Hillsboro, Oregon. MIR MUSIC offers a complete range of repair services for most instruments, including brass, stringed, woodwinds, and guitars. We also can fix most dents and do many band instrument repairs in-house.
Complete Instrument Care
From a simple tune-up on a student-level viola to a complete overhaul for the professional instrument, we guarantee workmanship and expediency. We also work on most vintage instruments.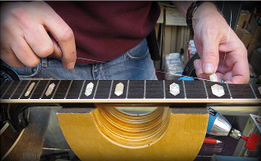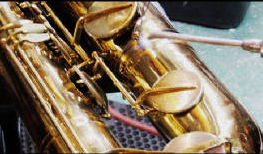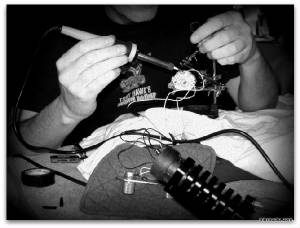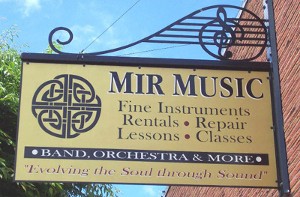 Certified and qualified technicians with a combined 40 years of experience perform all repairs in-house. All of our services are offered at a reasonable price.
Solder Repair (Sax, Brass, & Woodwind instruments):
• Adjustment/Regulation
• Pad & Cork Replacement
• Overhauls
• Dent Removal
• Cleaning & Polishing
• Tune ups
• Soldering Repair
Repair & Restringing (Acoustic Guitar, Banjo, Bass Guitar, Dobro™, Electric Guitar, Mandolins, Etc.)
• Restringing
• Setup
• Truss Adjustment/ Correct Relief
• Action Adjustment – Acoustic/Electric
• Neck Resetting & Repair
• Intonation
• Fret Dressing (Level Polish)
• Refretting
• New Bone Nut or Compensated Saddle
• Finish Work
• Pickup Installation in Acoustic & Electric
Guitars, including Bridges, Pickguards & Custom Wiring, Plus Repairs to Guitar Electronics (We Don't Work on Amps)
• All Kinds of Structural Repairs – Cracks, Warps, Broken Braces, Necks, Etc.
• Tuning Adjustments
• Upgrades – Acoustic/Electric/Archtop
Cello, Violin, Viola Guitar
• New Bridges
• Sound Post – Adjustments & Replacements
• Crack Repairs • Fitting & Replacing Pegs
• Re-Stringing • Fingerboard Regluing, Replacement, or Plan
• Structural Repairs
Drums & Percussion Instruments
• Heads Replacement
• Hardware Replacement
• Drum Tuning
Additional Repair Services
Ask about our tune-up and overhaul packages for your instrument. We recommend bringing your instrument into the store for evaluation. Our staff cannot give accurate repair estimates over the phone or by email.
Appraisals
Find out the precise value of your instrument with appraisals from MIR MUSIC. We provide written appraisals for a fee.
Contact our store for repair and maintenance services that extend the life of your instruments.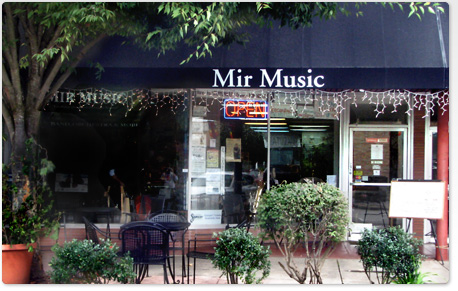 Don't Be Shy. Get In Touch.